The U.S. senators express support for the recent Iranian protests and condemn the Iranian regimes brutal retaliation-January 15, 2020
Days after thousands of Iranian protesters took to the streets in opposition to the Iranian regime's oppressive policies and the downing of the Ukrainian passenger plan, several U.S Senators introduced a new resolution to the Senate, calling for the recognition of the Iranian Protests and condemnation of the Iranian regime's brutal retaliation during the recent protests in Iran. 
Sen. Ted Cruz (R-Texas), member of the Senate Foreign Relations Committee and Sens. Lindsey Graham, Martha McSally, James Lankford, Marco Rubio, Joni Ernst, and Mitt Romney introduced a resolution making clear the United States Senate stands with the Iranian people in their struggle for a free Iran.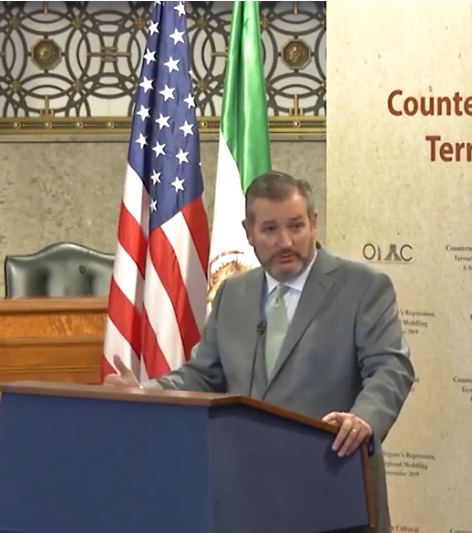 A press release, issued by Senator Cruz's press offices, on Thursday, January 15, says: "As the brutal, oppressive, tyrannical Iranian regime finances and exports terror beyond its borders, the men and women of Iran are courageously standing up for freedom," Sen. Cruz said. "One day there will be a free Iran, and America stands shoulder to shoulder with the Iranian people. I am committed to working with the administration to do everything possible to support these dissidents, and call on the freedom-loving nations everywhere to publicly express their support for the Iranian people."
"The Iranian regime's lies, corruption, and brutality—as the world's largest state sponsor of terrorism—have been met with a clear response from the Iranian people: they have had enough," Sen. Ernst @joniernst said. #FreeIran2020
"The Iranian regime violates human rights, opposes the rule of law, and oppresses its people," @SenatorRomney said. "We stand with the Iranian people who are risking their lives to demonstrate for freedom." #IranProtests #FreeIran2020